Tools I Use to Edit Android Phone Photos | Photography Tips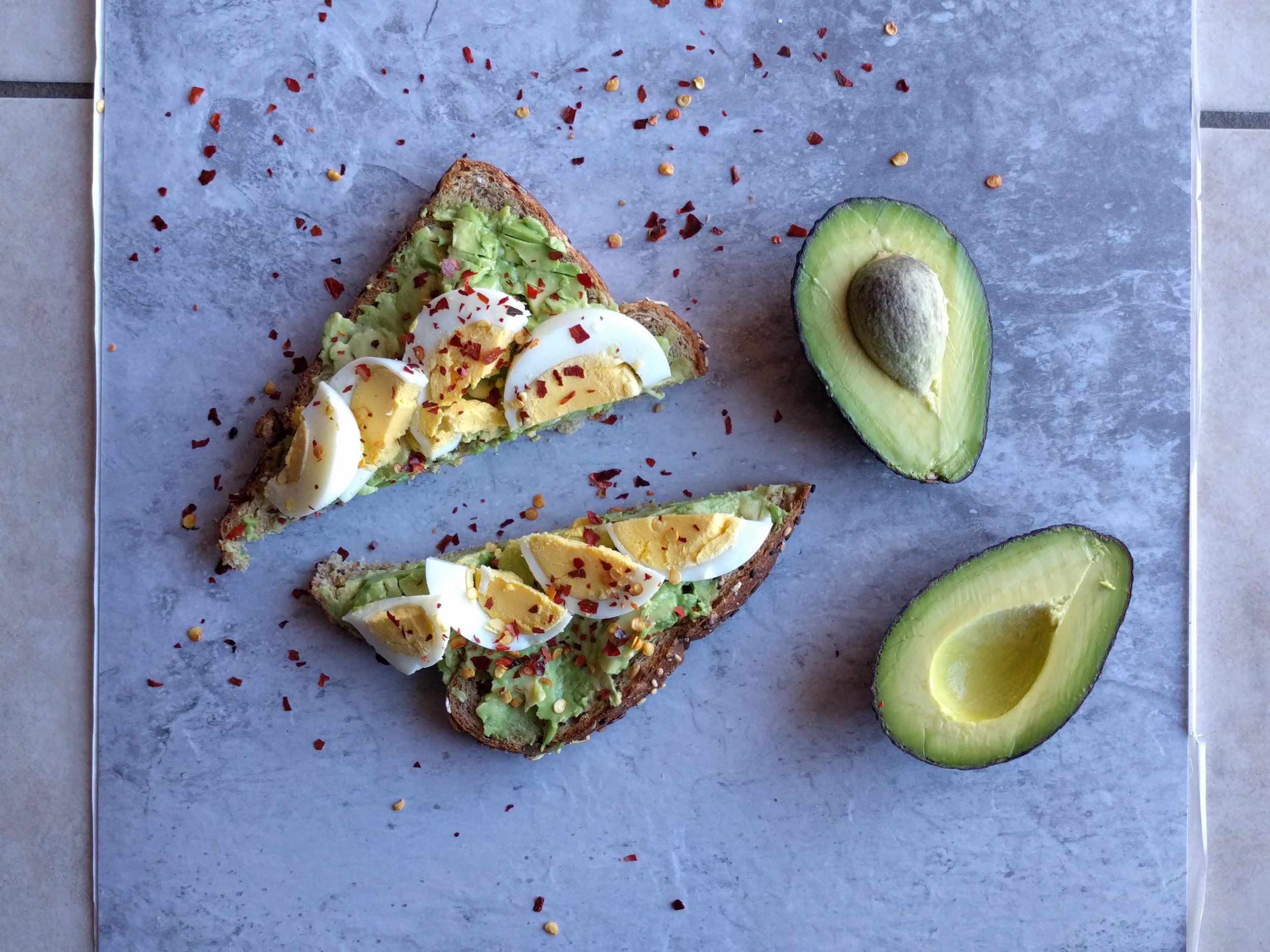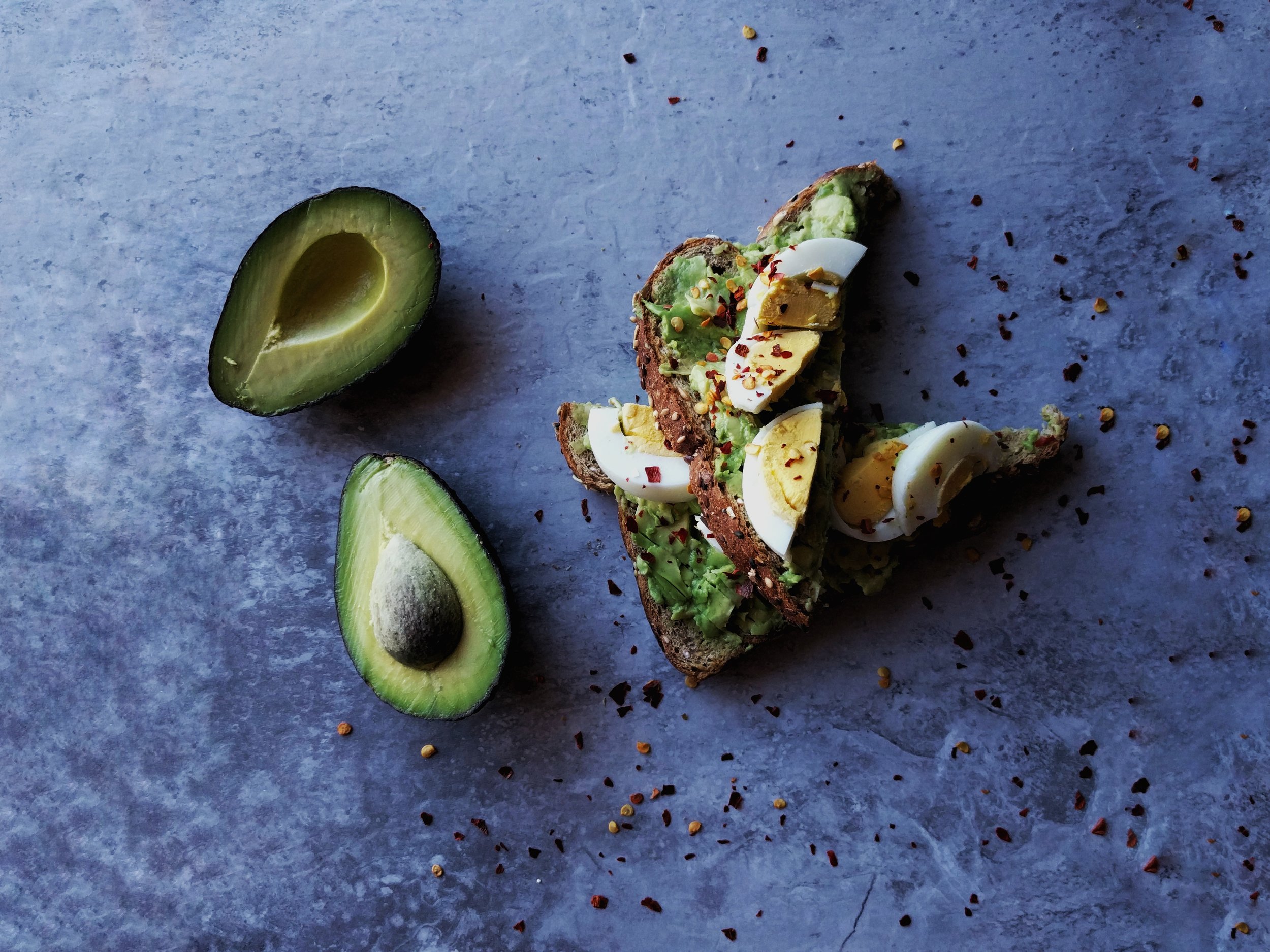 As a professional photographer, I love my beautiful Canon DSLR and do all of my editing a retouching for the brands and entrepreneurs I work with, using Adobe Creative cloud. However, when I'm out and about, snapping photos to share on Instagram, I use my cell phone, as I'm sure most of you do too! So how did I get this dull photo of my avocado toast looking like something out of a food blog? Keep reading to find out.
With cell phone cameras getting better and better and the continued popularity of Instagram, it is a must to know how to edit your photos. We're all guilty of using those gawd awful Insta-filters (no one's skin should look that yellow) and I'm sure you've already gone back through your feed and archived those babies. So I'm here to summarize my quick and simple process when editing photos all from my Android smart phone using my personal favorite app: Snapseed.
I used to be a religious VSCO cam user because their premade filters weren't awful, and their features still gave me the control I wanted, however, once they changed their interface I switched to Snapseed which has one of my fave features that VSCO did not at the time, the healing tool (more on that later). Maybe VSCO does now? Not sure. Don't care.
Anyway, here is step by step how I approach editing an image.
the basics
Below, you can see the opening screen. Just tap on the plus sign to open your photo and get started! If you make a mistake, don't worry! There is an undo button and it can be found at the top right corner (on android), it's that little square with the arrow on top. Tapping that gives you the option to undo, redo, and start all over by reverting to the original image, and viewing the edits you've already made in your history.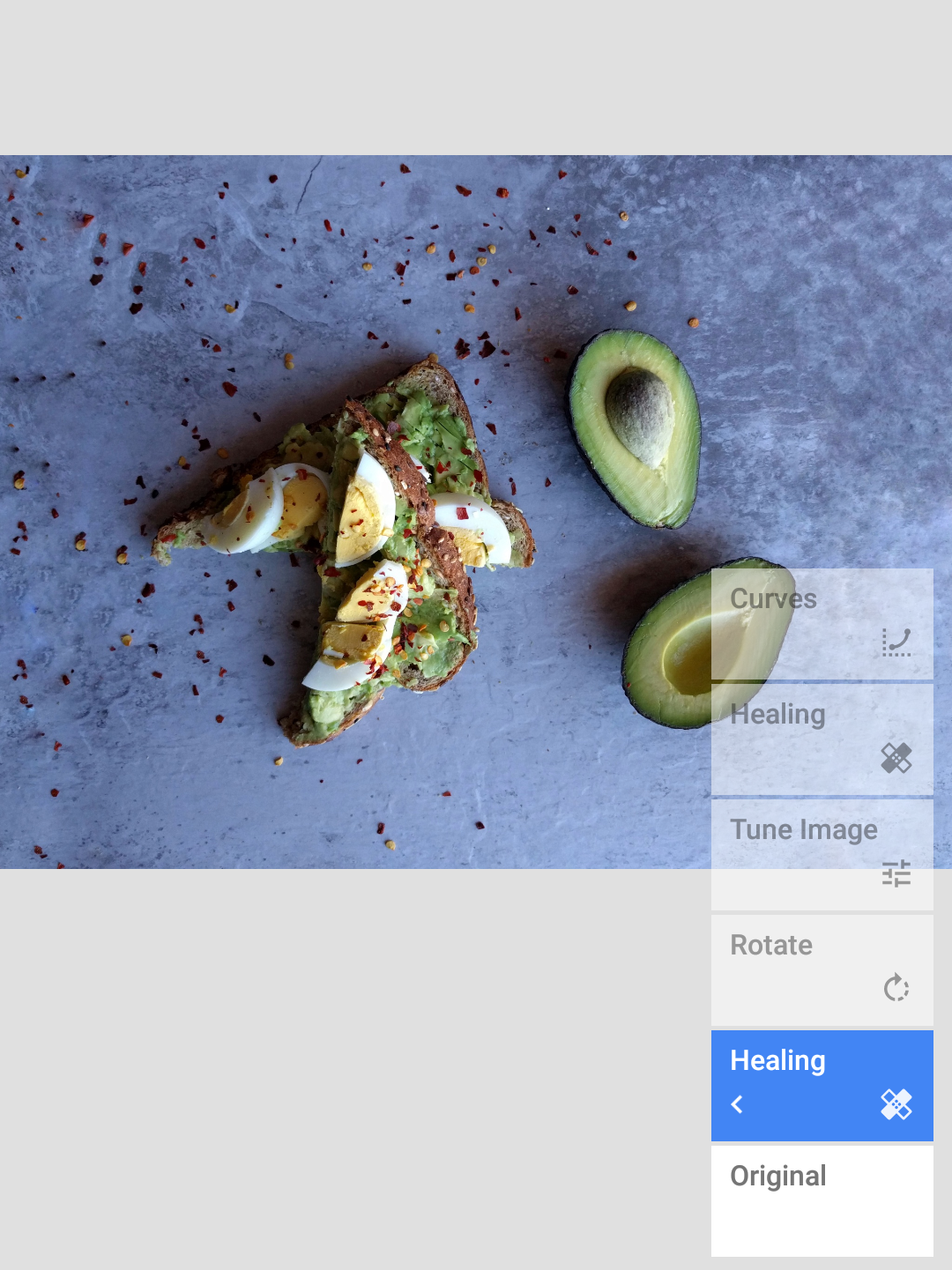 Okay, first a disclaimer: please use this tool sparingly. Ideally, you would get rid of distracting elements when composing the shot, and it is a bit time consuming. So get it right in camera, but for example, this shot, I used it to add more "background." This tool is best if the area you are trying to heal is a solid space. Basically, you tap the area you want gone and the app will choose pixels around it to copy. Zooming into the photo gives you more accuracy and control but this isn't Photoshop and it's not perfect. So again, it takes practice and should be used sparingly.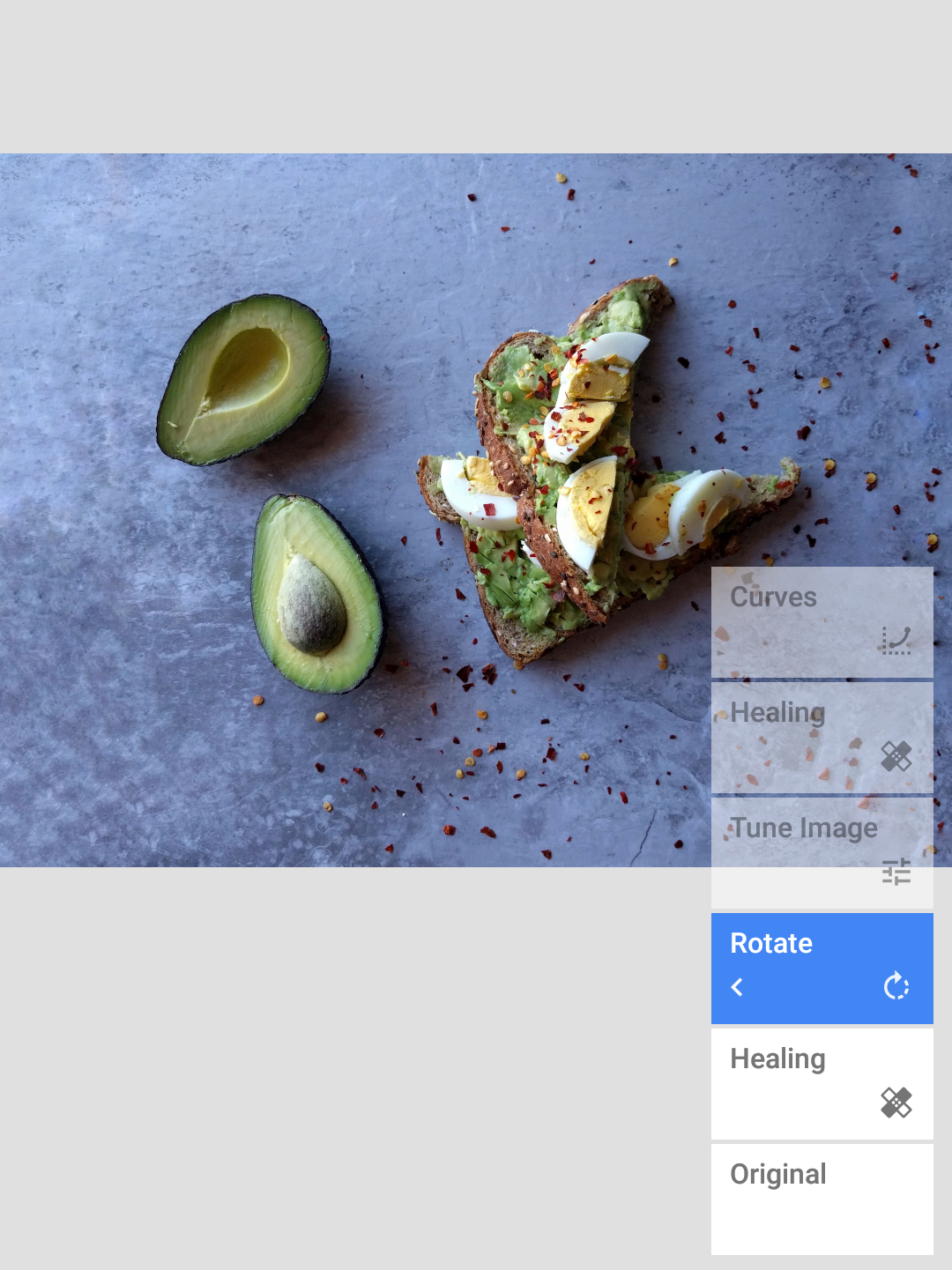 2. ROTATE or STRAIGHTEN TOOL
Rotating your photo could really transform a flatlay to be more eye catching, so don't be afraid to play around with the straighten tool. For landscapes, if the horizon crooked, fix it.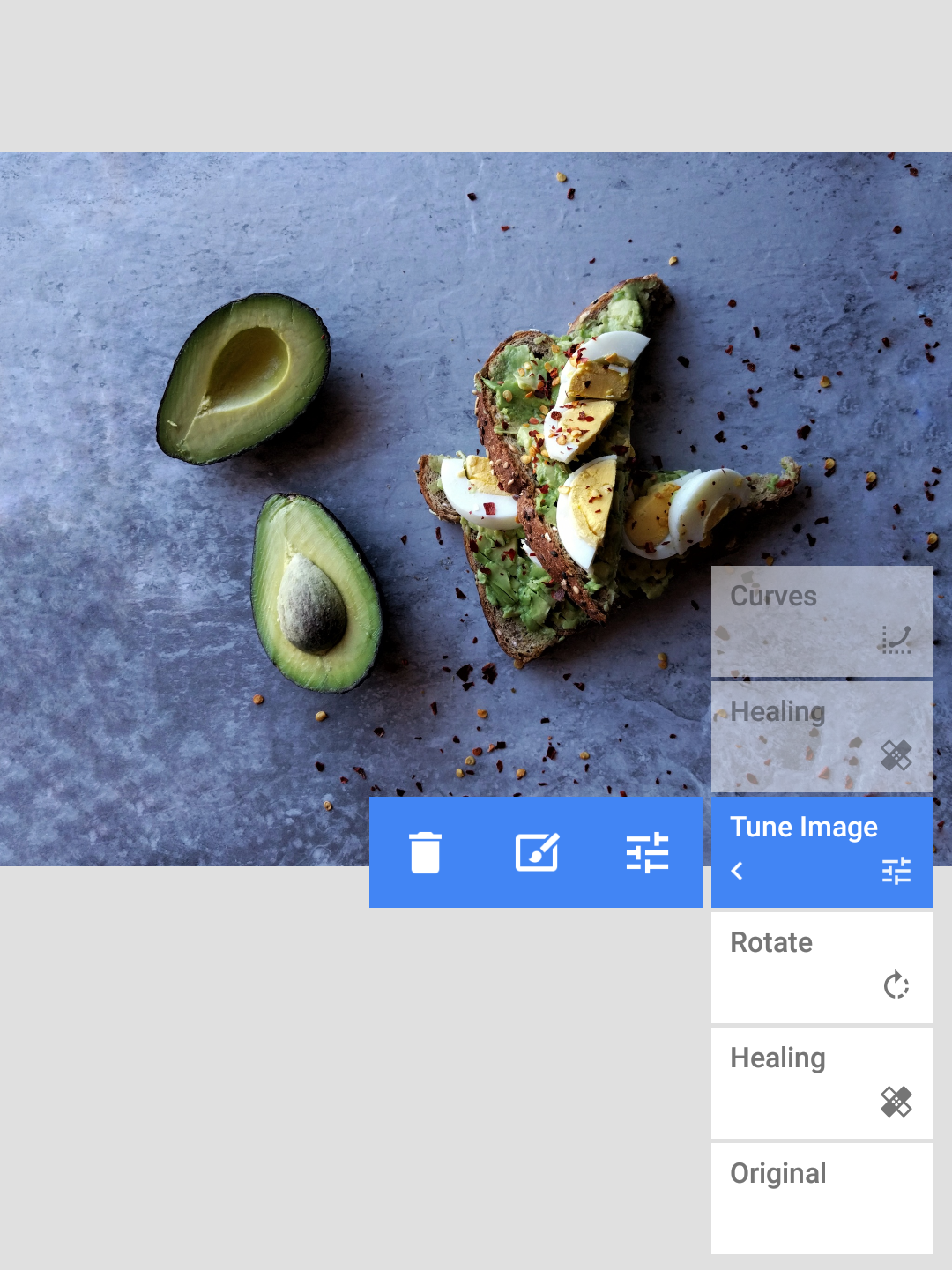 This is where you'll find your most used tools like contrast, saturation, shadows/highlights and warmth. There are a few other tools but these are the ones I use consistently. I try to get my exposure right in camera so I don't have to mess with the brightness and shadows too much. These tools will not fix bad lighting, rather they're meant to enhance certain elements. I usually prefer my images to be warmer, but you can dial it back a bit if that's more your style. I cooled off this image because I thought ultimately it was more striking.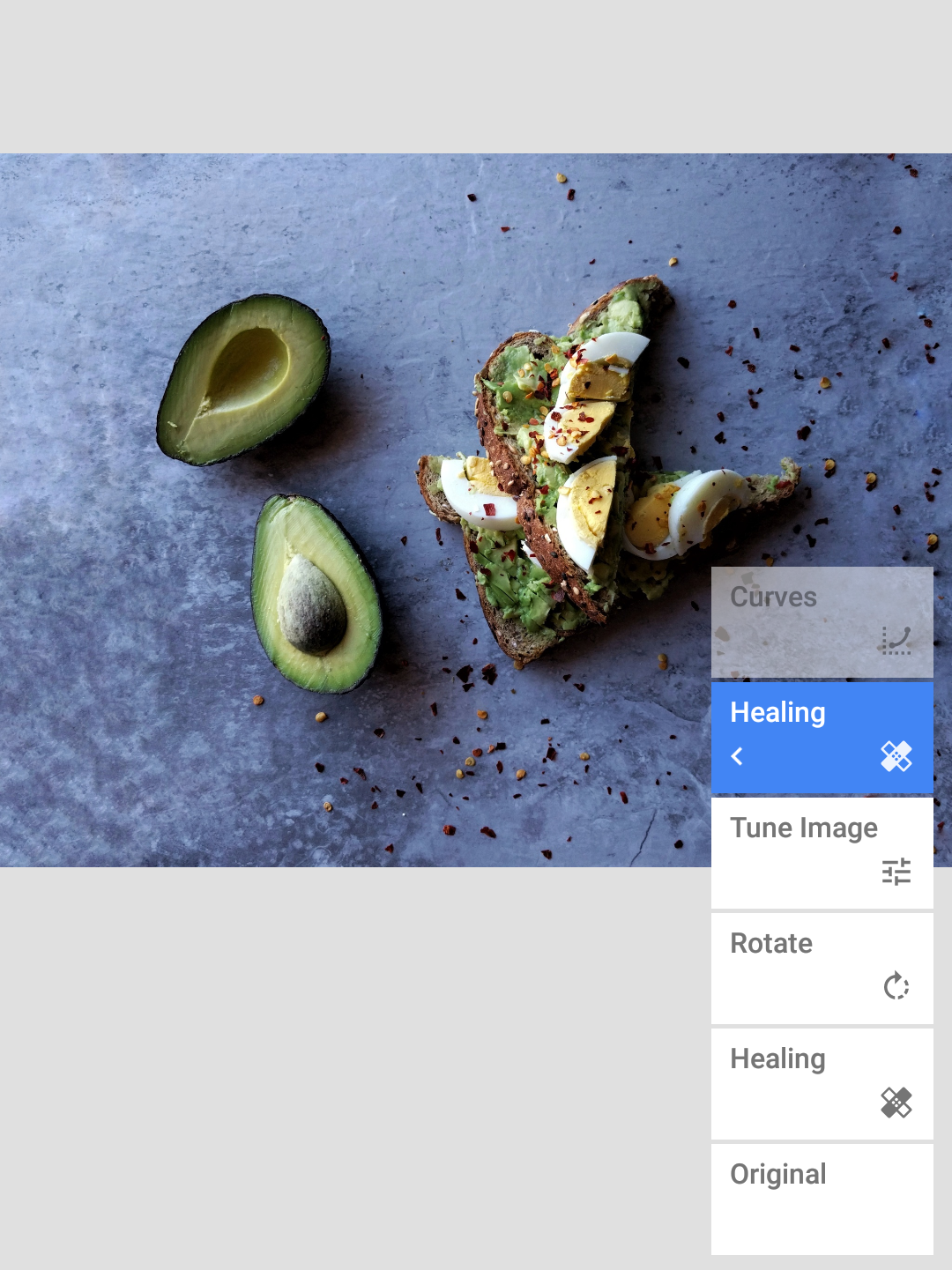 If I use the Heal tool (as with this photo) I will usually revisit it at some point to clean up any areas that might look wonky. This is obviously specific only to this photo, but I promised to show you my entire process, and sometimes that means revisiting tools you've already used to make adjustments.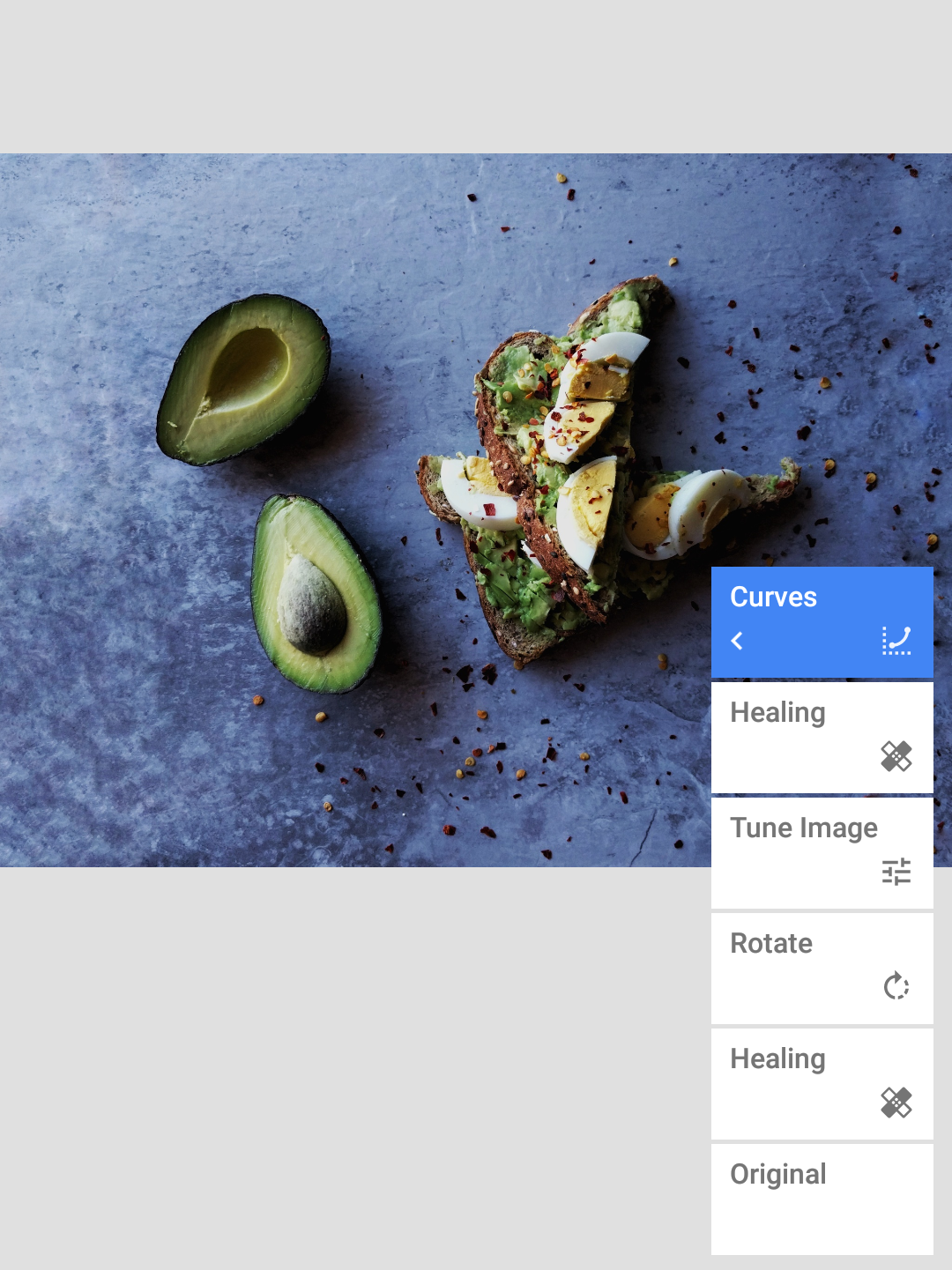 One of the most challenging tools to master according to my first photography professor in school. The curves tool can be used to brighten photos as well as add more contrast. A little goes a long way, but achieving the perfect "S" curve could take your photos from drab to fab. Play around with the existing anchor point at the corners as well to get that faded low contrast look, if that's your style.
Have questions about using Snapseed or VSCO to edit photos?
Leave them in the comments below!